During my travels, it seems that I am always asked about my Dive Gear and Camera equipment and what I would recommend.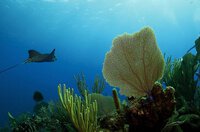 As an underwater photographer, I spend a lot of time traveling and expect my dive gear to be top notch. It has to perform flawlessly every day. From a safety standpoint and also and efficiency standpoint I want gear that holds up well, can travel easily or at least as easily as possible. I also want gear that provides a high degree of safety and that enables me to get the photographs I want when I want them.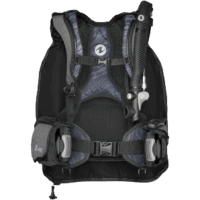 I have put together a list of leading underwater photography gear and dive gear to meet every diver's need. I don't recommend the cheapest equipment, but you can still find quality gear to fit a reasonable budge. Scuba diving is an exciting adventure that is available for the entire family. My wife and four children are all certified and we have been diving for quite a while. I can speak for all of us when I say it does make a difference if you have good quality dive gear.
If you are looking for adventure in some wonderful settings and locations I would highly encourage you to think about getting into Scuba Diving if you are not already certified. If you are certified please look at the following links for my suggestions on gear. Make sure you read reviews and even go look at gear, if possible, before you buy. Also make sure the sites you are buying from have good return policies. If you have a question, don't hesitate to send me an email, steven@stevenwsmeltzer.com.
Dive Gear
Regulators
Dive Masks
Dive Watches
Snorkels
Wetsuits
Fins
Dive Knives
Dive Bags
Accessories
Underwater Photography Gear
Underwater Cameras
Underwater Camera Housings
Underwater Video Cameras
Underwater Video Housings
Strobes
Accessories