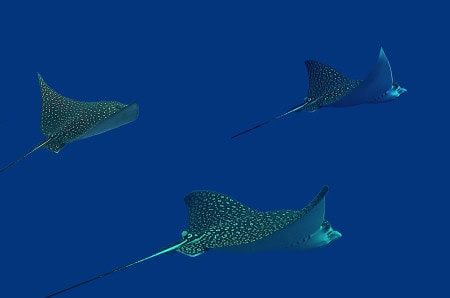 There are a number of great Dive Sites in Grand Cayman and this article provides an overview and rating of a number of selected scuba diving sites.   Grand Cayman Dive Site Reviews helps you better plan your trip and make the most of your diving experience.  Each review provides an overview of the dive site, a look at what you will expect to find, including photographs taken on the sites. The reviews also provide a rating covering several aspects of the dive using a 1 to 5 rating scale and then computing the overall score of each dive site.  Dive sites rated 4+ are musts if you have the time. Dive sits rated 2.5 to <4 are worth the visit depending upon what you want to see and your level of expertise.  Sites rated under 2.5 would best be avoided.  There are too many great sites in the Caymans to spend much time on low quality dive sites.  Visit my website for more great underwater photographs from Grand Cayman and from around the world.
Dive Site Rating System
Key elements in the Dive Site scoring algorithm include:
| | |
| --- | --- |
|  Rating Category |  Description |
|  Access | If you cannot get there you cannot dive.  This may seem simple enough but ease of access to a site can be a prime motivator in actually diving on the site.  There are many of us that will go out-of-the-way to get to a specific site, but if a site is easy to reach and great, you will not hear me complain a bit. |
|  Depth | If it is too deep, access will be limited to very few divers. |
|  Visibility | If you cannot see it, you might as well be diving in your bathtub.  Visibility varies substantially but a minimum of visibility is typically needed to both find interesting marine life, shipwrecks, etc., and to being able to safely enter and exit the dive site. |
|  Current | In drift diving current is something that can be quite interesting.  However, in most situations the stronger the  current the more experience a diver needs to be able to safely enjoy a site and protect themselves and the local the marine life. |
|  Marine Species Variety | One is the loneliest number… If you only see a very limited type of fish, coral or marine animals, you could do better going to the aquarium.  However, if that one that you do see is a Humpback Whale or a Tiger Shark, then the one is perfect….  I am not as concerned about species variety but whether the marine species is interesting and what can I learn about it.  On some night dives I may spend most of my time following a very limited number of marine species. |
|  Reef Health (Two categories – Hard and Soft Coral and Sponges/Plants) | If it is dead then it is not a lot of fun.  Other than for documentary or scientific research purposes a dead reef or waterway does not make a great dive.  Life and the abundance of life will make any site more interesting and enjoyable. |
| Pelagics / Mammals / Turtles /Rays | There is nothing like seeing large marine species underwater, whether it is sharks, turtles, rays or even whales. The higher the density of pelagics the higher the rating. Seeing any whale is off the charts. |
| Wreck Dive | If the wreck is hard to distinguish or impenetrable or not safe to penetrate for anyone but technical divers then rated lower. Pristine easily explored wrecks, especially those of historic significance are awesome. |
Grand Cayman Dive Sites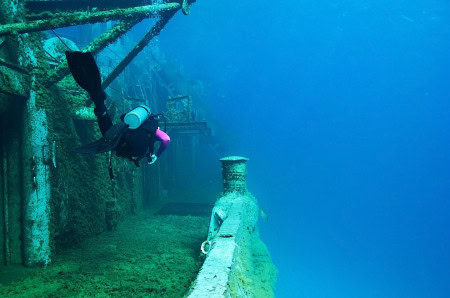 Click on any of the Grand Cayman Dive site reviews below to read the complete review or follow this link to go to the complete list of dive sites in Grand Cayman Dive Sites.
South Side

Dive Site
Rating